I wasn't tagged by anyone, but I wanted to write something in the spirit of the 4th of July (a.k.a. America's Independence Day). I asked myself, what's going to happen on this day? Probably cook outs, hanging out with family and friends, fireworks, and STRANGER THINGS SEASON 3, BABYYYYYYYY!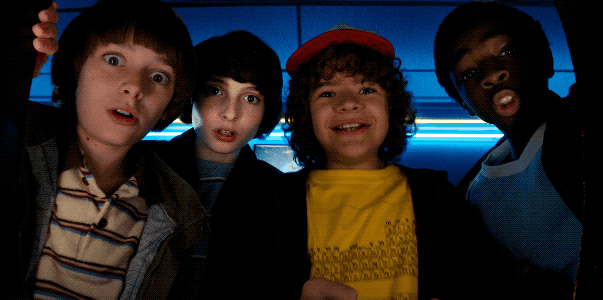 Let me tell you, I have been waiting for this season to come out for too long. I NEED TO KNOW WHAT HAPPENS NEXT and now I can finally do it! My family doesn't really celebrate the 4th of July other than going to watch the fireworks in the evening, so you bet your bottom dollar that I'm going to be spending the whole day binging the whole season.
Anyhow, in the spirit of 4th of July and the next season of Stranger Things coming out, I'm doing the Stranger Things book tag.
I got the graphics for this tag from Flavia the Bibliophile. (The creator of this tag is Nisha @ A Running Commentary but all the links I clicked send me to this page saying it doesn't exist. I think she either deleted her blog or changed the name….)