I have a confession to make: I've never watched Hocus Pocus. Okay, so hear me out. Although I grew up in America, I did not grow up in the American culture. So, I've never watched timeless movies like Princess Bride and Hocus Pocus. (Okay, I have watched Princess Bride, but only recently). I grew up without a TV, and my family never went to the movie theatres because there weren't any nearby, which is why I had to turn to books for entertainment.
I was tagged by the lovely Laura over at The Book Corps. Make sure to check out her blog and send her some love!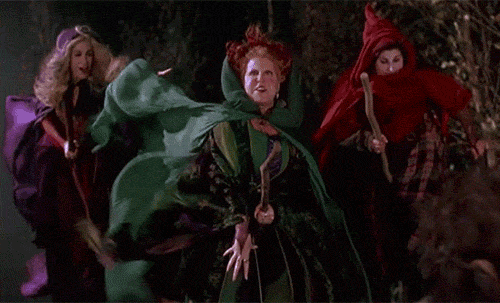 The Rules:
There are no rules. It's YOUR blog. But if would be nice if you linked back to Never Not Reading, and maybe the person who tagged you too. Share the love folks.
Feel free to use the GIFs used by Never Not Reading, the graphics made by Flavia the Bibliophile if you would like, both, or make and use your own visuals!