Sooooooo recently I finally got around to watching Spider-Man: Into the Spider-Verse in theaters, and it was fan-fricking-tastic! The artistry, the animation, the subtle themes, and the SOUNDTRACK. Oh my goodness, it was a medley of awesomeness and hype all wrapped up in a nice package in the form of a two hour movie masterpiece.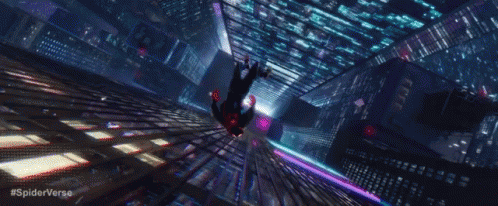 I mean, LOOK AT THIS AMAZINGNESS!
Ahem….
If you can't tell, I loved the movie.
Every since I watched it a couple days ago, I can't seem to get it out of my head. I was having a hard time brainstorming some ideas of what to post on this blog, when I realized that I could just take what was occupying my mind and turn in into a post. There's this whole thing that was going around the internet where artists would create their own Spider-sona (like persona, but as a spider-hero), and that inspired me to think of which book character each spider-hero reminded me of the most. I going to limit this list to just the spider-heroes because they were my favorite.  Continue reading →