Summer has officially started for me, and since I'm so behind on my reading schedule, I decided to make a little TBR to encourage myself to get backing into reading.
(me desperately trying to catch up to my ever-growing TBR)
Plus, I have so many books I need to catch up on that I need to force myself to start reading them or I will forever be behind.

Everything All at Once by Bill Nye
Technically, I'm currently reading this one. I've been "reading" this since a couple months ago. I needed to read it for a project, but now that school is over, I wanted to finish it. It's interesting enough, and everyone knows I don't read enough non-fiction, non-fantasy books.
The Hate U Give by Angie Thomas
Yep. I have no excuse for this one. I need to read it. I REALLY need to read it.
(Author's tangent note: there's a fly in my room and I'm in between wanting to kill it but I also don't want to go near it. Oh, the irony.)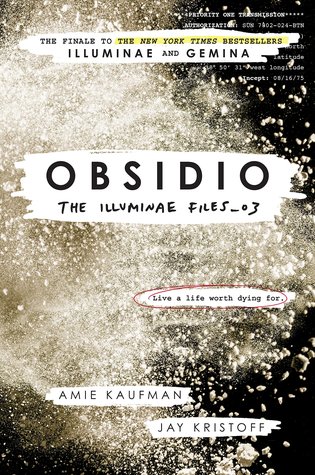 Obsidio (The Illuminae Files, #3) by Amie Kaufman and Jay Kristoff
I've been waiting until summer break to read this one so I can read it with little to no interruptions. I'm super excited (and a bit scared) to get to this one. I'm sad that this is the last book in the series….
(Fly update: it's trapped between a window and its blinds, and I can see it from here. I have not mustered up the courage to challenge it on an one-on-one fight to the death. I'm the type of person to trap a bug with a cup, tape the cup down, wait a couple days before checking if the bug is dead. Yes, I am that afraid of bugs.)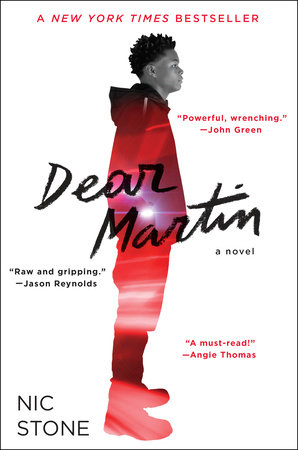 Dear Martin by Nic Stone
… I don't have an excuse for this one either. Sue me. I'm going to try my darn hardest to get to it this month.
Tower of Dawn (Throne of Glass. #6) by Sarah J. Maas
Like Obsidio, I knew I was going to devour this story so I wanted to start it at a time where I had a lot of free time. After almost a year waiting I can finally crack open this one. When you hear a high-pitched pterodactyl scream in the distance you'll know I have finished this book.
If you've read one of these books, what were your thoughts?
I'm sorry I've been on and off the internet lately! I've been trying to get back into blogging after the long hiatus I took. I've been in the hunt for a job (which stresses me out just thinking about it), and I've been changing a couple things in my daily routine. Hopefully soon the waters will be calm and set for smooth sailing!
(Fly update 2.0: I got someone who is much braver than I am to kill the fly for me. I used to not be afraid of killing flies, but after a gross incident, I've been afraid to go in for the kill. What happened during that gross incident? Well… that's a story for another time, another place.)

Until next time….